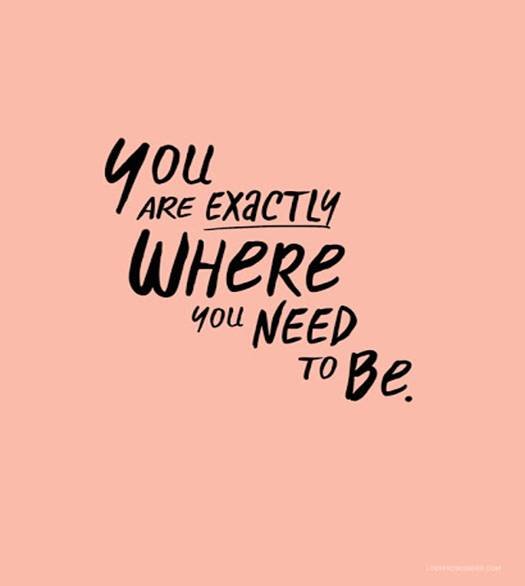 India, is often portrayed as a poor countries. Which is why most of the people believe that you need to go to the US or the UK for monetary or corporate success. But all that is changing, faster than you would think.
With the heavy competition of US and the biases in employment in the UK, countries like India and Singapore are emerging as the next go-to destination for, potential employees, investors and entrepreneurs from all over the world.
And why wouldn't it be. You get to be tending to the 2nd largest potential consumer base in the world, the first being China which is harder to crack because of the foreign policy of that country. So if you and your corporations are based out of India, you are already where you need to be!
Now what?
So now you are looking to get into the consumer base of India. But how do you do that?
Traditional forms of advertising are all either monopolized by mammoth corporations or industries or are so expensive that the publicity they are expected to attract just does not seem worth that big hole in your company investments.
With the inception of JIO by the Reliance group of industries, we have seen a LOT of new Indian people joining us on the web space which is something most of them had no access to just a few short years ago.
To capture the attention of these hundreds of millions of new faces popping up on the digital spectrum, you can either go about it the traditional way, or you can attack it through Digital Content Marketing.
Digital content writing is the process of planning, creating, publishing and promoting digital content of all forms. Contrary to popular belief, content marketing does not only mean blog posts such as this one; it includes survey conclusions, video production, professional photography and high quality computer graphics as well as countless others.
As you must have guessed by now, it is hard work. A lot if intuition that only comes with experience goes into this. So it only makes sense to hire a Content Marketing Agency to do it for you.
Now, almost all good and even descent Content Marketing Agencies are well advertised. Obviously they are, because that's what they specialize in. So it may be a bit difficult to determine which agency is a perfect fit for you and your company as getting into business with the wrong people could be disastrous.
So here are our top 10 picks for the most versatile, efficient and talented Content Marketing Agencies of 2020. These are in no particular order and are equally recommended by us.
1) Write Right
About : Founded in the year 2016 in Gujrat, this company now has accumulated about 50 employees lead by renowned writer Bhavik Sarkhedi and boasts an impressive Clutch Rating of 4.8 (out of 5).
Rate : $25 – $49 / hr
Website :  https://www.write-right.in/
Slogan : We Write it Right.
Write Right promises a 360 degree solution to your company's writing service requirements. They are really versatile and could assist you with Technical Writing, Advertising, Marketing, Non-Technical and SOP writing.  
They offer services like-
Creative Copywriting
Ghost Writing
Professional Blog Writing
Social Media Writing
Website Content Writing
Professional Email Writing
SOP Writing
Academic Writing
Product Description & Review Writing
Social Media Content
E-Commerce Writing
2) E-Storytellers
About :
Founded in 2018, it is a subsidiary of Write Right. They have a close knit team of 9 employees. They boast a clutch rating of 4.9.
Rate : 10$ per hour.
Website : https://estorytellers.com
Slogan : It is better to fail in originality than to succeed in imitation. Success usually comes to those who are too busy to be looking for it.
They are a group of young but highly experienced content writing. They have previously assisted students as well as young professionals.
Their services include :
SOP Writing
Blog Writing
Copywriting
Creative Writing
Website Content
Translation
Social Media Writing
Technical Writing
Resume Building
3) Taletel
About : Founded in 2014, they now have 9 employees. They have a clutch rating of 4.7.
Hourly rate : 15$
Website :  https://www.taletel.com
Slogan: Telling a Tale is Our Priority & Choice! Decide Yours. Now.
This is a company that specializes in short term business goals. They can assist you with both internal and external writers.
Their team help you with editing , organizing and publishing.
They offer more than 20 services, some of which are:
Web content Writing
Copywriting
Commerce Content Creation
Creative Writing
E-Book Writing
Novel Typing …and many more.
4) Dad of Ad
 About: Founded in 2020, with a team of 6 veteran writers including Bhavik Sarkhedi, Darshana Somani,Shivani Kargathara, and Ankit Gajjar.
Website – https://www.dadofad.com/
This company is new and dynamic and is well suited to you if you want a modern approach to content creation. They do not follow the traditional path and believe in experimentation.
Their Services are Tailor made for every client.
5) Brafton
About: Founded in 2008, Brafton is one of the biggest names in the content creation scene in India. They have more than 700 employees.
Hourly Rate : 150$
Website : https://www.brafton.com/
Slogan : Cut through the Noise.
Fuel your Brand and drive results with content marketing campaigns powered by Brafton's industry leading content creation, strategy and distribution teams that take your prospects through the buyers' journey and become long term partners. As you must have guessed, from their huge employee strength, they offer about everyContent creation service, you and your company will need.
6) Bloggism
About : As the name suggests, Team Bloggism knows its job well. This is the reason why it has maintained its freshness and uniqueness even after so many years of its inception.
Website : https://www.bloggism.agency/
Rate: Bloggism is one of the most affordable content writing agencies present on Globe. Hence, you don't have to worry about your budget being overburdened without any sort of compromise with quality.
Primary services provided by Bloggism
Website Content Writing
Case Study Writing
Newsletter Writing
Blog Writing
Emails Writing
Business Proposal Writing
7) SixPL
About : Founded in 2012, SixPL is a wholly owned brand of Digitalimpulse Online Pvt. Ltd.
Rate : 90$ per hour
It was founded in Delhi. They have a massive client base that is from more than 25 countries.
This is a buisiness where more than 75 % employees have a masters degree in Business Management . It is more focused on the Technical Side of Content creation. Offering services like –
Blockchain and Crypto
Strategy
Blogs
Marketing and Design
8) Kalam Kagaz
About : Founded in 2018, the company now has 70 plus employees.
Rate : 2$ per 100 words
TrustPilot rating : 4.2 out of 5
Website : https://www.kalamkagaz.com/
It is a huge and efficient Content Writing company based in Mumbai. Their team of more than 70 employees including Writers and Editors has set up a Benchmark for themselves.
They Deliver on their promise of delivering 10,000 words in 48 hours.
Their client base is very varied, with separate research teams for Local and International Clients, some of which include – Quickr, Waypoint, Graphedia, CI Webgroup, Densu Webchutney and many more.
Their Services include
Articles and blog writing
Website content writing
Copywriting
Technical writing
Product description
SOP writing
Editing and Proofreading
9) Marketing Bunnies
About : Founded in 2010, in Lucknow, Marketing Bunnies started as a content writing agency that served small businesses and now has gained loyal clients throughout India, USA Israel , Singapore and UAE.
Rate : Differs case by case but being a veteran company, the rates would be set accordingly.
Website: https://marketingbunnies.com/digital-marketing-services-india/
Their Services include :
Digital Marketing
Article Content Writing
Social Media Marketing
Press Release Content Writing
Email Writing Services
Web Content Writing
Blog Writing
SEO Services
…and many more.
10) Crowd Content
About : Founded in 2012, this company boasts a staggering 350 words per hour from order placed to delivery.(Which is not as easy as that sounds because even the hours they spend not writing are included in it.)
Slogan : Your customers crave content, let's give it to them.
Website : https://www.crowdcontent.com
They have a cash back policy if the client does not like the delivery. But submissions are accepted 99.7% of the times. Their Services include :
Article Writing
Blog posts
Copywriting
Ghost Writing
Local SEO City Pages
Press Releases
Product Descriptions
SEO Content
Website Content
White Papers
What should be your process to hire a content marketing agency?
Reading about the top ten agencies won't help you accomplish your anticipated service. It would be best to emphasize your hiring process to find a streamlined service and perfect your content demand. Further, writing demands can be of several types. Thus, you need to determine your requirements and find a writing agency that can cater to your demands. In such cases, here is a teaming-up process that you need to follow.
Determine your businesses' requirements
The first thing you need to do is determine your content requirement. This will help you streamline the agency hiring process and shortlist those that better fulfil your demands.
Shortlist agencies that match your criteria and your client's demand
If you are a digital marketing agency or an SEO company, you would be demanding content for your client's website/niche. Ask for samples and compare what agencies can better fulfil your demands in such cases.
In closing, we wish you and your company all the very best in all your business ventures. May you find both, Success and Stability
Written by Aakash P. Shirudkar